Land more business with a Chamber Membership!
August 7, 2019 at 2:32 PM
You've probably heard about people wanting to know, like, and trust those they do business with. And maybe you heard how social media is a great way to make that happen. After all, posting to
social media
brings out your business' personality.
But some businesses have difficulty being themselves or simply don't have the time to dedicate to social media consistently. Luckily, social media isn't the only way to put a more personable face on your business.
Another way to do that is through chamber membership. Here's how the chamber helps members like your business become more known, liked, and trusted.
Getting Your Name Out There: How the Chamber Helps People Get to Know You

If you want people to do business with you, they must think about you. No matter what you sell or what service you provide, you won't do any business if people don't think about you when they're in the market to buy what you offer.


Sure, there are moments of emotional purchasing fueled by driving or walking by, but even in those circumstances of emotional purchases, the buyer needs to
know
what that business is selling in order to make an impulse buy.
Chamber membership helps businesses become more recognizable in a variety of ways. These include:
Referrals & Welcome Center. Bring in your business cards, brochures, information. We cater to a walk in traffic of residents, visitors and other business members who are always looking for information.

As the voice of business, visitors and people who are new to the area, often call on the chamber for suggestions. Best of all, these suggestions are considered extremely valuable because they're not swayed by the business' marketing.



Networking events.

The easiest way to get to know more people is by meeting them in person. The chamber offers a number of networking opportunities (see our list of upcoming chamber events). The next opportunity is on Thursday, as well as the end of the month at the Summer Sail at the Yacht Club!



Introductions.

We want to introduce you to the kind of people who will be helpful to your business. Let us know who you want to meet and we'll work to help arrange it.



Hosting.

The chamber has a number of events that could be hosted or sponsored by your business. This is the perfect way to help people get to know you better by visiting your store or business or sampling what you have to offer. Ongoing options include hosting Business Blenders or Seminars, a Ribbon Cutting or reach out to us and ask about creative opportunities we can work together on to promote your business!
Increase Community Trust Through the Chamber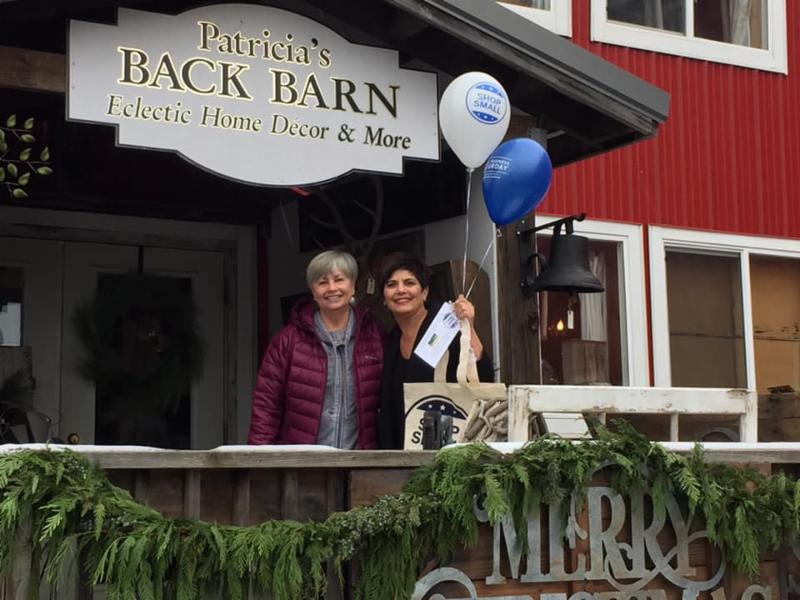 Sometimes the community knows what you do but doesn't know enough about you to trust you. In these cases, a chamber membership is invaluable
.
According to the Schapiro Study,
"Chamber membership has consistent and powerful benefits for small business members-if consumers are aware that the small business is involved with its local chamber."
In that study, they found that if respondents knew a small business was a member of its local chamber, the business saw a 49% increase in its consumer favor-ability rating (like), a 73% increase in consumer awareness (know), a 68% increase in its local reputation (trust), and an 80% increase in the likelihood that consumers will patronize the business in the future.
Chamber membership goes a long way to helping businesses develop a trustworthy reputation. Many people see chambers as business entities or similar to the Better Business Bureau. While neither is true, these individuals apply the same feelings of community membership and upstanding reputations to the chamber members as they would a good rating from the Better Business Bureau.


The chamber can also help people trust you when you choose to associate or sponsor a well-loved community/chamber event. For instance, let's assume the August 23/24th Jazz Festival has a large following, and your business is a chamber partner or naming sponsor for that event, the reputation of the event spreads to your business as if you were hosting it yourself. It improves the trust people have for you.


We've covered how chamber membership improves your business reputation but being a chamber member can also help you market the most trustworthy parts of your business.


Here's how the chamber can help you amplify your message.
Become More Likable Through Chamber Membership
Likability is probably one of the easiest parts of the "know, like, and trust" formula for more
sales but it is also the one most businesses feel awkward about.
Just like in a face-to-face conversation, on social media you don't want to:
blast your message
ignore others, especially if they're asking a question you can help with
say the same thing over and over again
be fake
be one way with one person and something different with someone else
Getting more involved in the social opportunities at the chamber can give you a lot of time to build on the likability factor. People must first
know
who you are to later be able to
like
you. Multiple chances to meet in events through the chamber can make networking easier and less awkward because you're not playing to an unknown crowd. You learn a little bit more about them-and they about you-each time you meet.


Other ways the chamber helps members to improve the likability factor include:
presenting and sharing your knowledge

with the group. The Niagara River Region Chamber of Commerce has opportunities where we can allow members in certain areas to speak to the membership to pass on their knowledge or innovative ideas. If you have skills or information to share, Business Blenders and programming are an excellent way to connect with others. They can't help but like you when you are answering their questions and providing them with a solution to their problems.
send us your info!

We are always happy to share your information on our media channels! Think about the Chamber when celebrating an anniversary, promotion, sale.

asking questions.

When you run into fellow chamber members for the second and third times, ask questions about things they mentioned before. People will feel good about you following up and taking an interest.

looking to solve problems and make connections.

As you meet and get to know people through the chamber, with each interaction look to how you might help them with something or connect them with someone you know. People tend to like and admire helpers. Look at every interaction as a way to help. BECOME INVOLVED! YES - we want you to sit on our committees and help!
As another bonus, the chamber may be able to show you how to connect online as well. While
social media may not currently be working for you, that doesn't mean it won't. The chamber can help in many
way
s. We just revamped our website with the help of one of Board Members.

Online presence is important and we are making sure we can get the word out on your business in every avenue possible! We have several members who specialize in helping you get the most out of your digital presence. Call us and we will connect you with them today!


You can talk to Jennifer, Suzanne or Caitlin in the office, or any of Board of Directors to understand just how they can play a role in helping you get more business. The options might surprise you.
Written by: J. Pauly & Frank Kenny